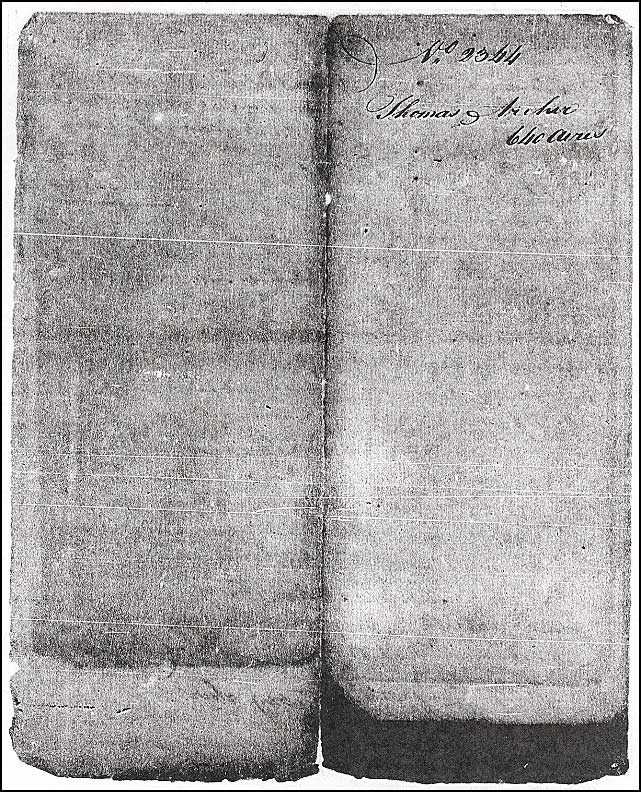 Image Scan © 2003 by Wayne Haston
In the State Archives of North Carolina, these documents are filed under the name of Thomas Archer. Daniel Haston apparently received the grant on September 29, 1785. He then sold the grant to Thomas Hays, on September 30, 1785 (the day after he received it). Hays later sold it to Thomas Archer, on what seems to be November 7, 1790 (year is unclear on the document). When it was surveyed on July 24, 1791, it was surveyed for Thomas Archer. The land is located on the west side of Yellow Creek, which is now in Dickson County, TN (west of Nashville, TN).
See these dates on the Daniel Haston timeline for more information and check out the "North Carolina Connections" page on this site to learn more about the men whose names appear on this document.